WELCOME TO JVDYNAMICS.COM
Tired of standing around at an indoor range and punching holes in paper? Get hooked on the exciting sport of USPSA shooting!
Running Gun IPSC matches are: Every Saturday except *3rd Weekends are Sundays*
Bring your favorite handgun, 250 rounds of ammo, 3-4 magazines/speed loaders and be at the range at 8:30am. Be prepared to have a great time!
17501 Pomona Rincon Rd, Chino, CA 91708
Located at Prado Olympic Shooting Park

NEW TO COMPETITIVE SHOOTING?
#JVDYNAMICS #JVINDUSTRIES ON IG
NRG will be holding a match every Saturday EXCEPT 3rd weekends will be on Sundays due to another club's schedule.
Practiscore registration will open Saturday, June 10 7AM (https://practiscore.com/clubs/norco-running-gun-5)
Everyone must sign the Prado waiver, regardless if already done so. This is posted on the website under "Site Navigation". Feel free to complete & print before match date to speed up registration.
Please see for more info or email [email protected]
Parking information: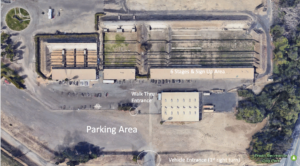 *Click to enlarge